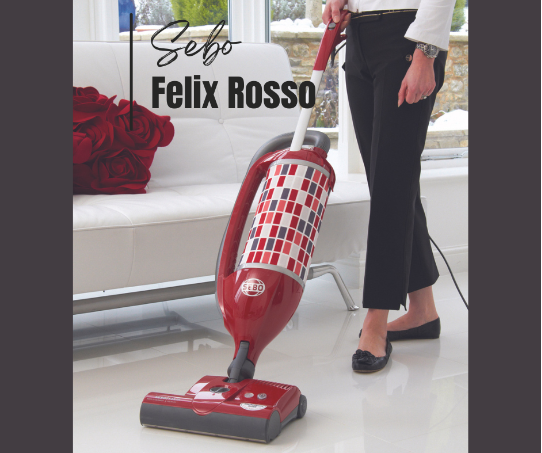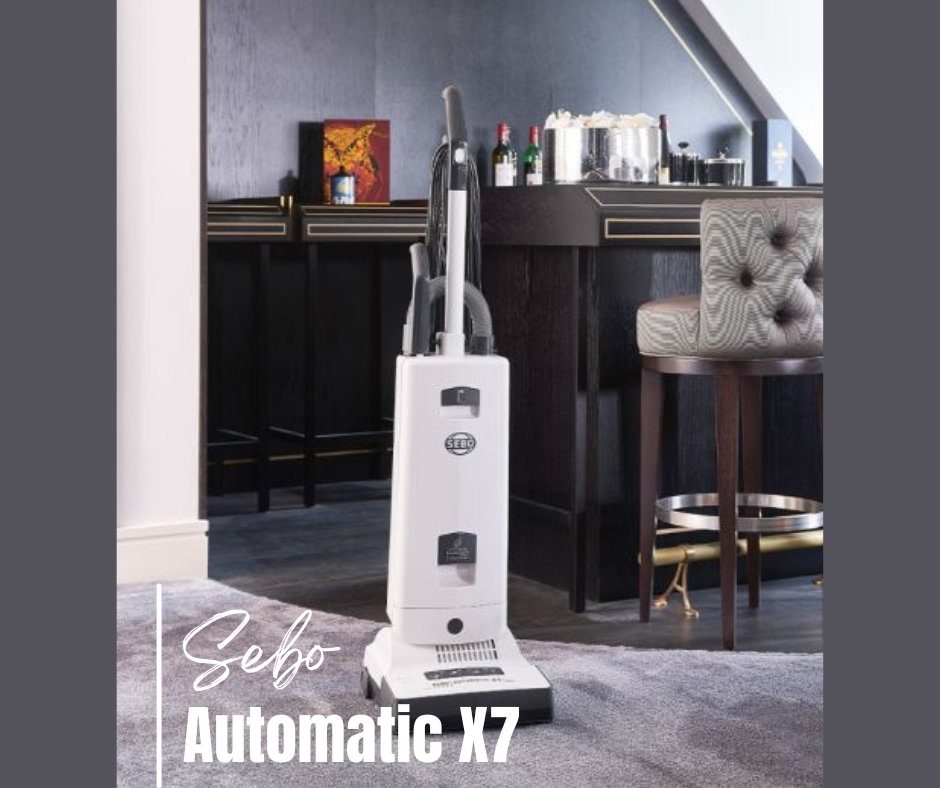 The stylish, ultra-quiet FELIX offers all the flexibility of a canister vacuum cleaner in an upright configuration! It has highly maneuverable 180° steering ability, a convenient instant-use cleaning hose, excellent filtration, two on-board attachments, and a hard-floor parquet brush. Its detachable suction unit can also be used as a powerful hand-held vacuum with variable speed control. It features the 12-inch-wide ET-1 power head that has four-level manual height adjustment, cleans both carpets and hard floors, easily removes pet hair, and the extension side of its L-shaped contour makes cleaning under counters easy. In addition, its spinning brush roller can be shut off to clean delicate rugs and hard floors with straight suction. It also has tool-free brush roller removal, a light that illuminates when brush height is set too high, the bristles are excessively worn, or when automatic shut off occurs due to brush roller obstructions.
The two AIRBELT D models are powerful, ultra-quiet, full-size canister vacuum cleaners with three on-board attachments, a giant 1.5-gallon bag, an unmatched 40-foot cord and 52-foot cleaning radius, protective rubber-coated wheels, a durable telescopic tube with quick-release connections, and a full bag or clog indicator. A unique tapered suction hose, with a 320? rotating canister connection, increases their airflow velocity, minimizes clogs, and improves maneuverability. They also feature excellent filtration, a push-button cord rewinder, and a soft-foam bumper that protects the vacuum, furniture, and walls from scuffs and scratches.
AUTOMATIC X models are the most technically advanced and uniquely easy-to-use vacuum cleaners in the world! Available in two power head widths, the 12-inch X7 and 15-inch X8 feature truly automatic height adjustment, an LED headlight, and an extra layer of micro-filtration. An electronic controller measures the resistance of the spinning brush roller against the floor surface and then signals up or down adjustments, to ensure optimal performance on both carpets and hard floors. The user is alerted to clogs, a worn brush, or a full bag, and the vacuum automatically shuts off when brush obstructions occur. The X7 and X8 also have an instant-use cleaning wand and suction hose, a lifetime belt warranty, tool-free brush roller removal, a 40-foot power cord, three on-board attachments, and excellent pet hair removal.

The three-X7 Premium models also offer the user a choice between two modes of brush roller aggressiveness! The default setting is perfect for most flooring types, but by pressing the Brush-mode Button located on the power head, the spinning brush roller is allowed to attain greater resistance against the floor surface before upward height adjustments are made, which causes deeper brush action on carpets and rugs. However, the X8 does not have a Brush-mode Button. The X7 Premium PET also includes a turbo brush, a nine-foot extension hose, and a microfilter that absorbs pet odors.